Notre Mission :
Développer les connaissances et les ventes, un bar à la fois.
To enhance knowledge and sales, one bar at a time.

Formateur :    Stuart Wright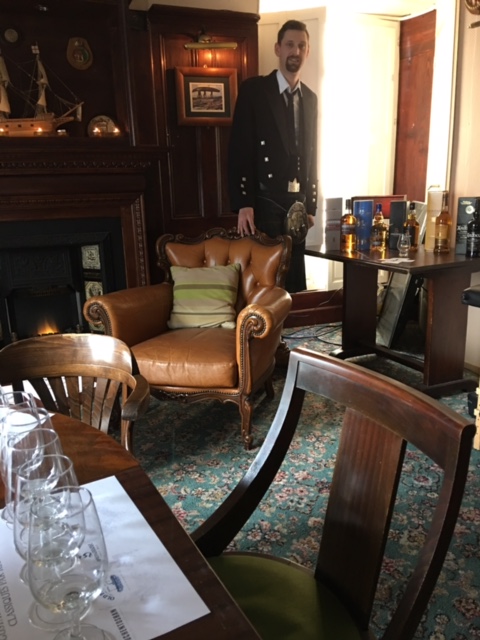 Bio: Stuart est né à Glasgow, en Écosse et est actuellement le seul formateur Whisky Ambassador en France. Stuart a déménagé à Bordeaux après avoir rencontré sa fiançée au cours de ses voyages. Stuart a dix années d'expérience dans le secteur de l'hôtellerie et de la gestion de bar derrière lui, ayant travaillé dans différents pays et cultures. Dans chacun de ces pays, il s'est focalisé sur l'impact des ventes de whisky sur ces derniers ainsi que le développement des ventes de la boisson nationale d'Écosse. Désormais, en tant qu'Ambassadeur du Whisky, son objectif est d'aider les établissements de toute la France à réaliser la même chose. Stuart a également sa propre société d'événements privés qui propose des dégustations de whisky sur mesure. Basé dans l'un des bars irlandais les plus célèbres de Bordeaux, il est passionné par le whisky et a hâte d'éduquer et de divertir des personnes de tous horizons sur l'histoire et la complexité du «UisgeBeatha» (nom gaélique du Whisky signifiant eau de vie).

Bio:    Stuart was born in Glasgow, Scotland and is currently the sole trainer for Whisky Ambassador in France.  Stuart moved to Bordeaux after meeting his wife to be while travelling.  Stuart has had an extensive ten years of hospitality and bar management behind him, working in several different countries and cultures.  In each of these countries he focused a lot on the impact of whisky sales on that specific country and also how successful he could be at selling Scotland's national drink.  Now as a whisky ambassador his aim is to help businesses across France do the same thing.  He also has his own private events company that offers bespoke whisky tastings.  Based out of one of Bordeaux's most famous Irish bars, he is extremely passionate about whisky and looks forward to educating and entertaining people from all walks of life in the history and complexity of 'UisgeBeatha' (Gaelic word for Whisky meaning water of life).