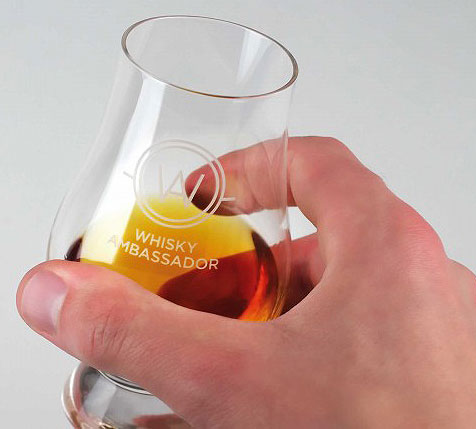 Le programme Whisky Ambassador est la seule formation accréditée au Royaume-Uni sur le whisky. C'est un programme de formation divertissant et interactif conçu spécifiquement pour les établissements sous licence, qui fournit au personnel les connaissances, les compétences et la confiance nécessaires pour parler aux clients de la boisson nationale écossaise. Cela a pour conséquence une meilleure expérience client ainsi qu'une augmentation des ventes.
Le programme Whisky Ambassador est un formation d'une journée couvrant:
•   L'impact économique du whisky
•   Comment, quand et où tout a commencé
•   Où et comment il est produit
•   Examen par le nez et dégustation
•   Mélangeurs et cocktails
•   Ventes et service à la clientèle
•   Boire moins. Boire mieux
•   Autres whiskies du monde
•   Tests pratiques et écrits
Le programme est accrédité par BIIAB, le principal fournisseur britannique de qualifications pour le commerce autorisé (www.bii.org)

Pour devenir Ambassadeur du Whisky, vous devez assister au programme et terminer avec succès les examens écrits et pratiques.
---
The Whisky Ambassador programme is the UK's only accredited training course about whisky. It is a fun and interactive training programme designed specifically for the Licensed Trade, giving staff the knowledge, skills and confidence to talk to customers about Scotland's national drink. This leads to better customer experience and increased sales.

The Whisky Ambassador is a one-day programme covering:
•    The economic impact of whisky
•    How, when and where it all started
•    Where and how it's made
•    Nosing and tasting
•    Mixers and cocktails
•    Sales and customer service
•    Drink less. Drink better
•    Other world whiskies
•    Practical and written exams
The programme is accredited by BIIAB, the UK's leading provider of qualifications for the licensed trade (www.bii.org)
To become a Whisky Ambassador you must attend the programme and successfully complete the written and practical exams.